On this page, we are particularly interested in ETAG Cluster 1 which focuses on three topics:
Learning will be significantly more global – #etag1a
Servers and services will be cloud based – #etag1b
Online learning for all – as an entitlement – #etag1c
For more information on how to contribute to the discussion, please see the how to comment section at the end of this page.

1a) Learning will be significantly more global – #etag1a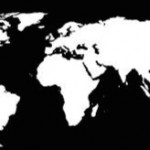 Some schools already have a window on the world with Skype screens on classrooms walls, There are international qualifications like the International Baccalaureate and some schools and universities have overseas campuses, workplace learning is already in multinational institutions. Schools are Quadblogging with the other schools around the world for audience, and much more.
Learning with children around the world is becoming commonplace. We welcome your ideas for moving more rapidly towards this increasingly global world of learning. Is it a simple, pragmatic idea or a national policy, such as exploring an education alliance with like-minded nations to build scale that could survive in this global learning economy.

1b) Servers and Services will be cloud based – #etag1b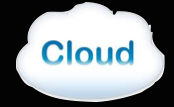 In future, colossal amounts of data will be stored for each individual. Identity, curation, community and ownership all become ever more important. That data will accompany everyone throughout their learning lives.
What opportunities and challenges will this bring? How will networks in schools and colleges evolve to cope with personal device ownership? How do we identify students? The risks associated with large scale public computer systems. Will a cloud based future lead to a student centric future? What about privacy? Will students really have an enduring record?

1c) Online learning for all – as an entitlement – #etag1c

Working at a distance, from home, or connected to overseas branches, or simply seeking expert support, is already a reality for many employed and studying in Europe.
Will it ever be the same for learning? Certainly more learning will be done on-line. Will it be an entitlement and if so, what kind of online learning and what skills will students need?
The skills needed include the ability to build mutuality and collegiality with distant collaborators. This will not happen if the on-line experience is simply individualised and solitary, however gamified and engaging it is.
What do we mean by entitlement? How much of the learning is on-line and how will it be assessed? How should quality assurance at university level and inspection at school level value on-line engagement and collaboration?
Suggestions are welcome from all individuals, institutions and policy makers. We also want to know what works, what the barriers are and if you have any ideas about how to overcome them.
You can contribute your ideas in the following ways.