Archived news… the FELTAG conversation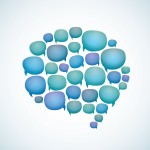 This site has been created by FELTAG, the Further Education Learning Technology Action Group, convened by Minister of State for Skills and Enterprise, Matthew Hancock at the Department of Business, Innovation and Skills. We now want to encourage a public conversation on the draft ideas that emerged during the FELTAG discussions to help inform the response to these recommendations.
The site contains "stimulus questions" for each workstream to help catalyse these open conversations. Each workstream is listed with related draft recommendations, all of which can be commented on. You can also rate each workstream. Comments will require approval before publication to prevent spam (we aim to be reasonably prompt in processing your comments). Although we do not insist on it, we encourage all respondents to use their real name and role when responding. We intend this to be the only "house rule", because we trust people to think carefully when engaging in a discussion on a public forum.
Here is how you can contribute:
Comment: comment on the draft recommendations for each workstream;
Rate the workstreams' importance overall;
Discuss: you can also discuss other comments or use the #feltag hashtag to contribute to our conversation on Twitter.
Other ways to contribute:
We hope that learners, teachers, technology developers and practitioners, policy people, researchers, people from industry and any others with an interest in and experience of this field will join our conversation.
A suitable hashtag for discussion on other social media is #feltag and the site ingests the Twitter stream with that hashtag in the right-hand sidebar.
We intend that the site will remain available until the end of January in the first instance and that the results of the conversation will help inform the recommendations and actions from FELTAG.
In case of difficulty or technical issues with this site, please email feltag@alt.ac.uk . This site is hosted by ALT, the Association for Learning Technology, on behalf of FELTAG.